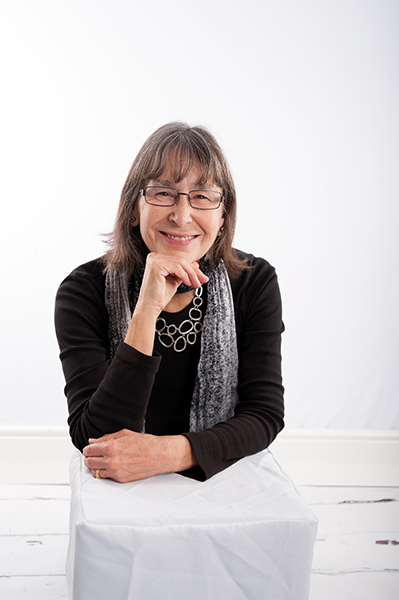 Sara is a textile artist specialising in quiltmaking. Originally trained as a newspaper journalist, she takes inspiration from language and the written word and covers the textile surface with densely machine-stitched lettering. She writes her own material, enjoying the challenge of mixing visual, tactile and verbal elements to comment on social and personal issues, often with a dash of humour.
Sara has won numerous awards and her quilts have been juried into national and international exhibitions. She has work in public and private collections, including the Victoria & Albert Museum, the Museum of Arts & Design in New York and The Quilt Museum in York.  She lectures and writes on contemporary quiltmaking.  Her book 'Text in Textile Art' was published by Batsford in 2013.
Sara made her first quilt in 1971 when she was still at school. Though the domestic quilt was the starting point for her work, most of her current pieces are designed to be displayed on a wall and some recent examples are three-dimensional.
She has been a member of the leading pan-European group Quilt Art since 2001.  She is an honorary member of The Quilters' Guild and a member of Anglia Textile Works.
Sara also gives talks about Coggeshall Tambour Lace.